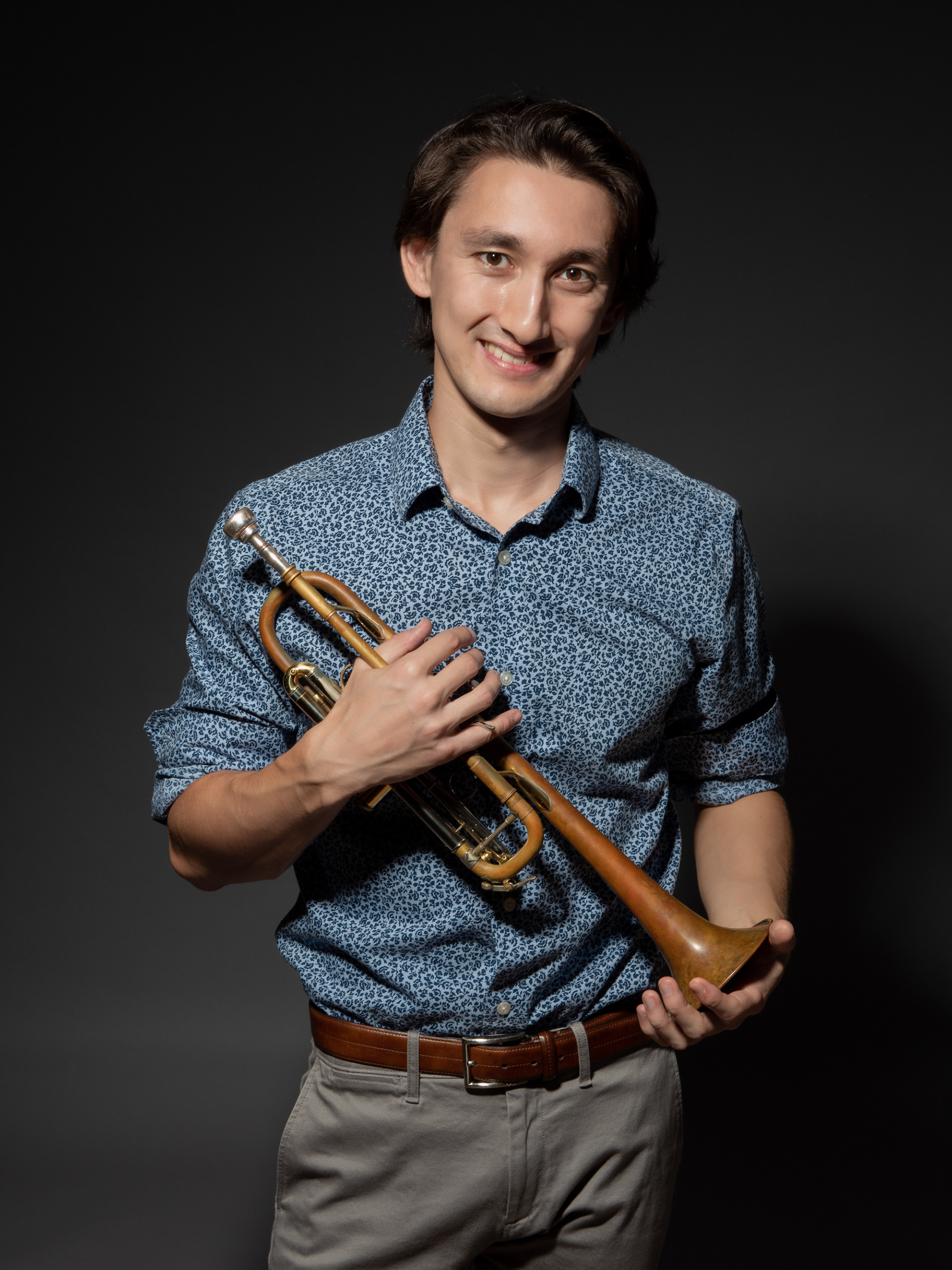 Demian Spindler is a trumpeter, photographer and videographer. Demian received his musical training at the Eastman School of Music, and holds degrees in Mathematics and Economics from the University of Rochester.
Demian's musical career has been intense and diverse. He began piano at age 4, and trumpet in elementary school. He went on to win 1st place in the 2010 National Trumpet Competition, and performed his solo debut with the Rochester Philharmonic Orchestra (RPO) at age 16. Demian graduated with an honors diploma, under the instruction of Wesley Nance, from the Eastman Community Music School in 2010 as the recipient of the Director's Award. He made over 150 solos appearances while in high school. Demian then studied on full scholarship with David Hickman at ASU's Herberger School of Music, before transferring to the University of Rochester to pursue degrees in math and economics. In the past year, he has studied with James Thompson and is looking forward to many recordings and performances in the near future.
Demian is an accomplished photographer and videographer. His photography and videography engagements have taken him across the US, to Cuba and Kenya, and he has filmed and photographed extensively for the New York State Ballet in Rochester, NY. He specializes in ballet and dance photography and videography. Demian began shooting black and white film and working in the darkroom when he was in elementary school, and has developed his skills over the past 20 years.